Hey my888's
It is just under 3 weeks until the 2016 Community bash gets underway so I thought I would share a few memories from previous years.
So far this year we have 30 members who say they will be attending but I expect the numbers to get to the normal 50ish before we kick off on Friday 28th October.
The poker takes place at the Broadway Casino but the fun takes place wherever we end up, be it at the Hilton Hotel Broad street where most of us are laying our heads or at a local bar or restaurant.
You can be assured of plenty of fun, chat and laughter over the whole weekend and even the odd cuddle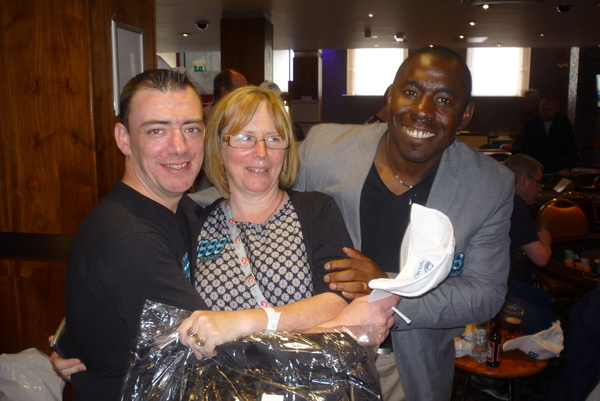 There are always prizes on offer including Ken's coveted "Teapot" which some jammy beggar won last year...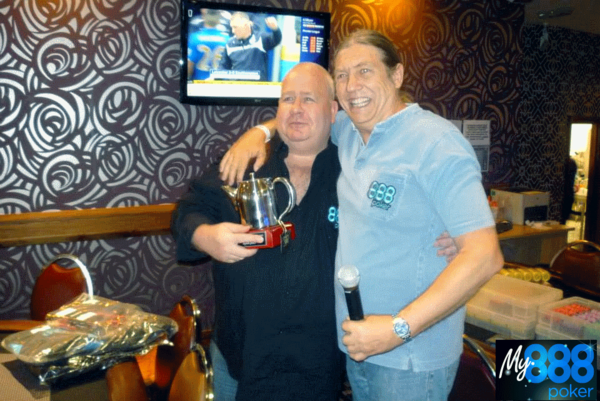 Mind you the same guy won the "donkey" award for winning with the worse hand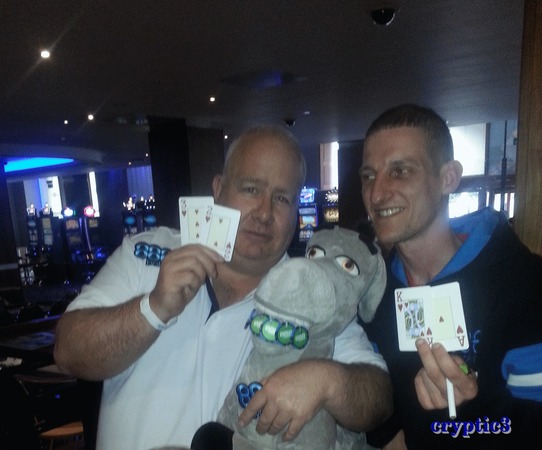 It would be the longest blog ever if I continued to post about just how great the atmosphere is at the bash so I will sum it up with a few more pictures. If the weekend gets a bit too much for you then we really don't mind if you take a short break from the festivities.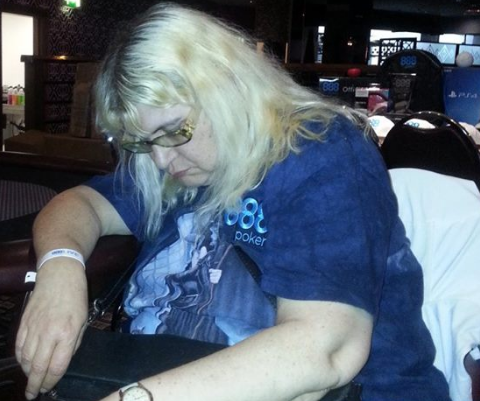 above are my.888poker's "3 amigos"
Below are 2 my888's sharing a beer and a smile.
The casino staff are rather friendly
Always plenty of prizes on offer.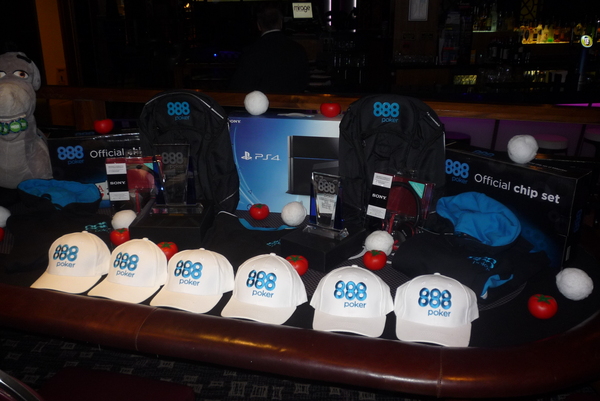 So get yourself along to the bash this year, all you need to do is post your 888 player name and when you are attending
HERE
and make sure you have an active 888poker account and that your my.888poker account is in good standing.
See you there my888's