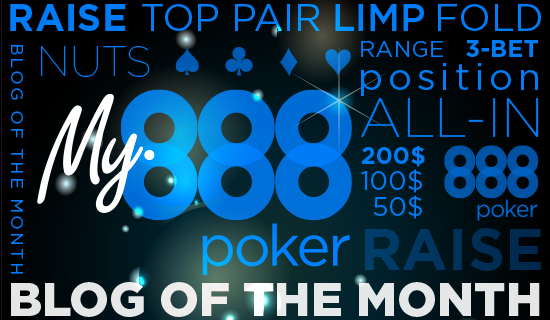 Hi All
As the month of March is marching on (sorry
) we thought we would make the Blog Competition for this month a 'quickie', an easy one (or not…we shall see).
The subject is 'Tags', yep, the little boxes you can tick to pigeon hole players, instantly alerting you of who you are facing across the cyber felt.
First of all..
Do you use them? Specific ones, or all? If so, how do they enhance your game?
From your perspective, who gets the honour of the tag donkey, shark, maniac, steamer, rock, bull, chicken etc. We want to know what these tags mean to you? It would be interesting to know if we are all on the same page with our perception of the above styles of play.
Note - you can comment on the full list available or just those you use or have an opinion on. 
Also…
Are there any you would like added? Describe the player (generally) deserving of your new tag.
It's as simple as that. Your understanding of tag descriptions, how you use them and suggested additions.
On your marks…..get set…..GO!
IMPORTANT INFORMATION
1. Title -
888POKER TAGS UNCOVERED - A PERSONAL POINT OF VIEW
This is particularly important. It will alert me that it is a competition entry and not a blog posted in general.
2. Word Count-
Minimum 500 Words.
3. Content-
Consider the subject carefully and stay on topic.
4. Pictures-
Are welcome. Any copyrighted material will be politely requested to be removed.
5. Closing Date -
Midnight (GMT) Sunday the 3rd of April.
6. Thread Announcement
Post your 888 username in this thread to alert me you wish your blog to be considered for entry.
Good luck!