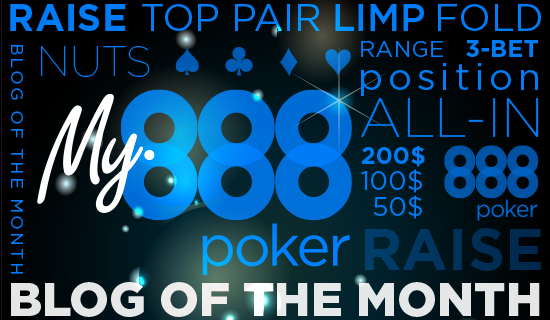 Hi All
We all have opinions of what a good online poker site should provide for their players. These opinions can be quite diverse of which there are plenty of examples within our own threads.
Now think of the very famous advertising slogan with a twist….
If Carlsberg were to host an online poker site, it would probably be the best poker site in the world.
Just imagine hey…but lets personalise that a bit more. I am sure you have all thought at some point….
If YOU were to host an only poker site, it would probably be the best poker site in the world.
Hmmmm….interesting. Most of the opinionated posts on poker forums point out what they don't like about online gaming with just as many suggestions on how to tailor a site to suit their individual playing needs. Unfortunately you can't please all the people all the time, we are all so different.
But, if you were to design and organise your own poker site you could please you all the time and we want to read about it.
From the layout to the game choices, dealing with complaints to promotions. How would you tailor an online poker site to fulfil all of your wants and needs.
This isn't an exercise in bashing what is wrong with the online choices we have at the moment, we can read those any day of the week. We want you tell us how you would tailor your site so it would be 'probably' the best site in the world….for you.
Remember YOU are the only person you are trying to please. Cram your site full of all you ever wanted in a poker site.
It can be a flight of fancy or a realistic dream, your choice.
1. Title -

Probably...the best online poker site.. ever.

This is particularly important. It will alert me that it is a competition entry and not a blog posted in general.

2. Word Count-

Minimum 500 Words.

3. Content-

Consider the subject carefully and stay on topic.

4. Pictures-

Are welcome. Any copyrighted material will be politely requested to be removed.
5. Closing Date -

Midnight (BST) Sunday 31st July.

6. Thread Announcement
POST YOUR 888 USERNAME IN THIS THREAD to alert me you wish your blog to be considered for entry!
Full terms and conditions can be found here...
my.888poker.com/go/thread/view/111122/30...
Good luck!