Hi friends, my name is Igor Naumenko.
I m poker player and musician.
Live in Kiev.
I started playing in 2013.
Started playing on 888 - 8 days ago.
Here my graph fo 8 days)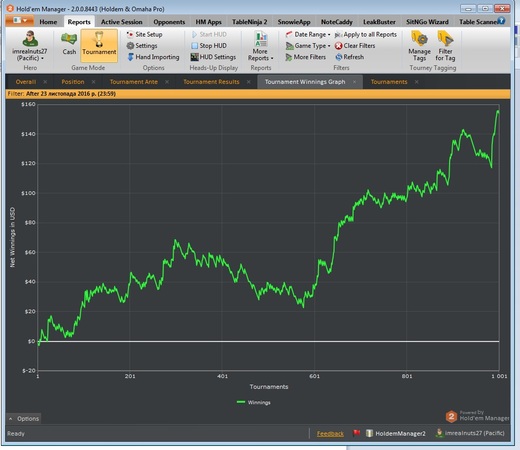 I will try to go up and up, and will try to play 1000 sng in a week)
weee....