If I had one dollar for each broken New Year's resolution I would probably sit comfortably on top of the Forbes World's Billionaires list...New Year's resolutions have "invaded" our life, there is nothing we can do, everybody wants to start the New Year right and in our days that means only one thing: New Year's resolutions.
Statistics show that in 2015 most of the people that made a New Year's resolution wanted to lose weight, others wanted to spend less and save more or to quit smoking or my favourite one...to fall in love:) Why would somebody who wants to lose weight or quit smoking even considers to start doing that in January or in February, why not start doing that in July or in September?
I think it is a waste of time and energy to make New Year's resolutions(although it is a thing I never miss at the beginning of the year), I have failed always unless I had a reason to accomplish my resolutions.I smoked since I was 18 years old and each year I wanted to stop smoking, my longest period without cigarettes was three weeks until I got pregnant.At that moment I realized that I cannot smoke anymore because I was harming my baby, I can tell you honestly that it is more than one year and I haven't put one cigarette in my mouth, all that I needed was a real reason, not a resolution.
I wanted to lose weight for a couple of years now and I have to admit that I have always lost the battle with the extra kilos until last month when my husband asked me to marry him this summer.Now I have a real reason to lose weight, I want to have the perfect wedding dress so for that I need to lose some kilos, and in one month I am happy to report that I have lost two and a half kilos and I am sure that until August I will reach my goal.
When I was younger I loved New Year's resolutions, in January I was always full of energy and desire but usually until Easter I would have broken all my resolutions and I would have felt dissapointed and demoralized.I always wanted big things in January, I wasn't happy with small things and that is probably the reason why most of the people fail with their resolutions.I have read that at least 80% of the New Year's resolutions are broken until the summer, why is that?Do people really need all the things they wish for in their resolutions?You want to lose weight because you heard your colleague wants to get skinny in the New Year?You want to go to the Gym because you heard your boss plans to get fit in the New Year?You want to save more during the year so you can spend more for Christmas shopping?You want to fall in love because your ex partner is dating somebody?Do we really need all this resolutions or we just want to follow trends?
I just want to share with you something that I have read in January and I think it is the best thing I have read in years.Ask yourself how many times have you followed somebody or something blindfolded?I sure did it many times...
"Don't follow trends.Make them."



I have a friend, who a couple of years ago told me that she wants to fall in love in the New Year and I asked her how she plans to do that?(Well I have to admit that her plan was very good but eventually she failed miserably)
She started dating guys, in the beggining she dated only decent guys, guys who had a good job and a career, she was going out only in nice places(no shabby bars) but soon she realized they were not sexy enough or quite boring sometimes, after she started dating young guys, athletes, models(back to shabby bars) but that wasn't good for her neither, eventually she got married with one of her ex boyfriends and she was totally happy with that even though she didn't loved him, but she always tells me that she has accomplished her resolution and that she loves him more than the first time they were together:))
I do believe in destiny and that things happen when it has to happen and that is why I will stop making New Year's resolutions for me, maybe it is just me, maybe my failures or maybe I just need a strong reason to make something in life but now when I look behind I think of my failures as a gift.
I have more than I could have hoped and life has treated me far better than I deserve so I guess in the New Year my resolutions will not include me, I will try and help other people that are not as lucky as I am and I really hope I will not break any of them because now I have a good reason to accomplish all my New Year's resolutions.

And to end my story in a nice way, here are my top five resolutions for this year...Every girl's dream is to have the perfect wedding and that is why all my New Year's resolutions are related to our wedding:
First: Find the perfect wedding dress...Done.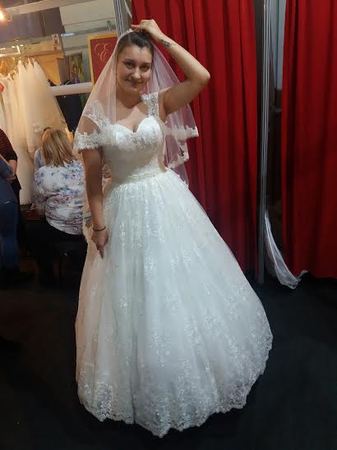 Second: Find the perfect wedding rings...Done.


Third: Find the perfect wedding invitations...Done.


Fourth: Find the perfect wedding bouquet...Not done yet:(


And fifth: Find the perfect hotel for our honeymoon...Done:)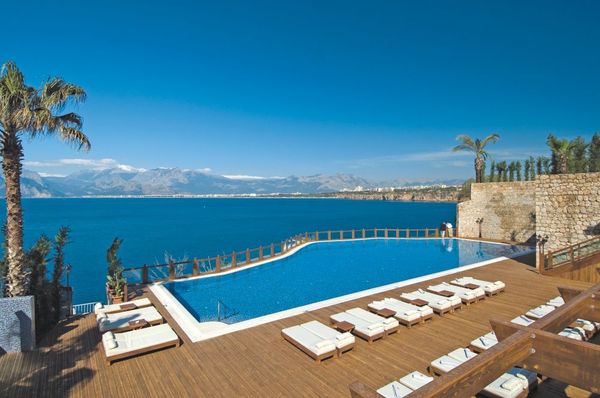 Despite the fact that I hate New Year's resolutions, there you have it, my list for this year.I am confident that I will accomplish all my resolutions this year and that next year I will do even better.