Tea
As some of you know I love this nectar of the gods called Tea, this infatuation goes way back to when as a small boy my mother made me my first cuppa. I have been in love with it ever since and drink 8 to 10 cups a day. A few years ago our community decided to have a live poker event, now at the time I was running the my.888poker morning league game and at every break I would type in Tea, so I decided to have a silver teapot mounted on a rosewood base as the trophy for the winner of the live community morning game. I kept the trophy a secret until the end of the game and when I took it out to present to the winner the whole room fell about laughing. The winner of the game was Malcom a long standing member of the community, Malc was over the moon to win the teapot and when he came to the front to collect it I told him that I had put a little something inside it for him to get a drink with, Malc thought n1 thinking is was a few bob but it was just a couple of tea bags lol Malc called me a few names and raised the trophy to huge applause from everyone that took part. The Teapot has now become the most sought after Trophy at the My.888poker community annual Bash.
Teapot winners
2010 Malcolm (Malc)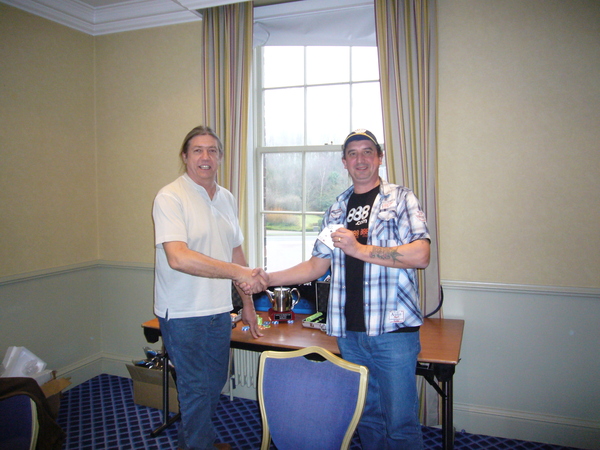 2011 Paulk963 (Paul)
2012 wilfuljoker (Judith)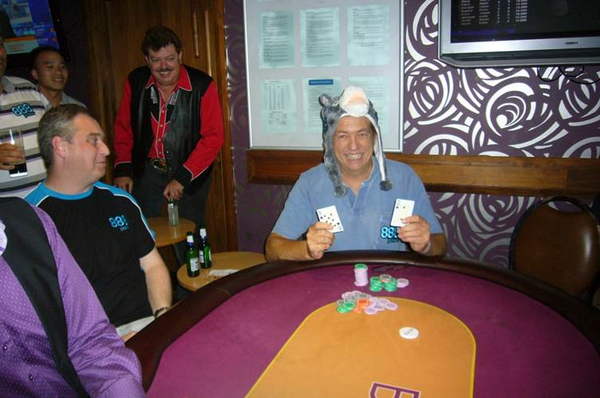 2013 lambone (Ken)
2015 IM101UKNOW (Bill)
If you would like to get your name on the esteemed Tea Pot make sure you attend the next My.888poker community bash 2016. Now if that is not enough reason for you to take up drinking tea here's a few facts that might help change your mind.
1st and most important it tasted nice
It is a great way to re-hydrate yourself after a heavy night on the pop playing poker at your local casino.
Tea contains theanine, a natural amino acid, this will help you relax and stay calm, a great help when someone put you all-in after you have raised on a bluff with 27off
Tea contains caffeine this is a stimulant that will help you stay alert in your poker comps even after not been dealt a decent hand for what seems hours.
Tea without milk and sugar has zero calories a great way to keep the kilos off when you're playing poker sat at your computer hour after hour
Tea is a great source of getting the flavonoids (antioxidants) your body needs, Flavonoids help keep your heart and blood vessels healthy by keeping the blood vessels flexible and help reinforce your body's natural defence system and slow the ageing process. They may also have a protective roll to play in helping prevent strokes. A great help when some donk has just cracked your Aces with 27off
Tea is free in most poker rooms at casinos.
Well that's all from me for now I'm of to put the kettle on
Cheers.