Hey friends! After wonderful birthday celebrations here in Malta yesterday I will run a Birthday Home Game on 888poker tonight 7PM GMT, (20.00 swe time). Join for some fun poker and chats.

Bust me and you'll have to buy me a birthday gift... Joking aside you'll win an $88 price.
The registration is open and you all are invited to play!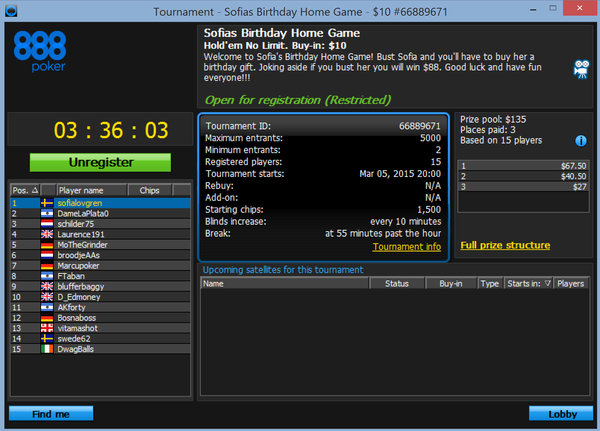 Game name: Sofias birthday home game
Password: party
Buy in: $10
Time: tonight 7PM GMT (20.00 Swe time)
(Ps if you don't have an account, you can download 888 and create an account quickly here: http://www.888poker.com/)